"We're going to be happy when we win"
That was the message that head coach Michael Desormeaux delivered to his team and the media after Louisiana opened the 2022 season with a 24-7 win over Southeastern Louisiana Saturday night at Cajun Field.
"Was it perfect" Heck no" Desormeaux said after the game. "I knew it wasn't going to be perfect, but the effort was unbelievable. These kids have done the work and they have the confidence in themselves to go out there and play."
Here's a look at the three big things to take away from the Cajuns' win over the Lions:
Chandler Fields is the right QB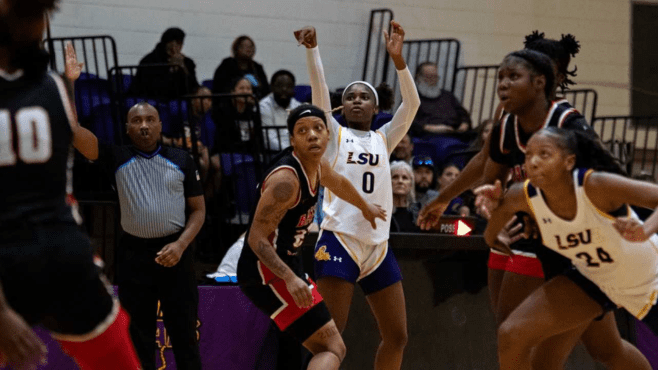 Fields took advantage of his first career start as a Cajun, completing 13-20 for 176 yards and two touchdowns on the night. He led the offense with efficiency, made good decisions, and really impressed his new head coach.
"I thought he did a lot of really good things," Desormeaux said postgame. "I was proud of him. It's certainly a lot to build off of and a big confidence boost for him."
Eric Garror is a weapon
Garror, the senior from Mobile, AL, exploded Staurday night for the Cajuns with an interception and a 83-yard punt return for a touchdown in the win. Garror has been a starter for Louisiana since he arrived on campus in 2018 and has stood out as one of the leaders of this defensive group.
"You need your seasoned veterans to make plays, and Eric has a body of work over a long period of time that you know you can trust them to do something and make a play" said Desormeaux about his senior corner. "On the punt return, he'll be the first to tell you that it was very well blocked."
Michael Desormeaux was the right choice for head coach
The Cajuns appear to be picking up where they left off in 2021 under Michael Desormeaux. On the field, Louisiana is playing with high energy, staying disciplined, and making plays. Off the field, the Cajuns are doing well in the classroom and community as well as the chemistry between players is evident on the field. Some people were hesitant about the hire, but Desormeaux and his staff are showing people what they're all about.