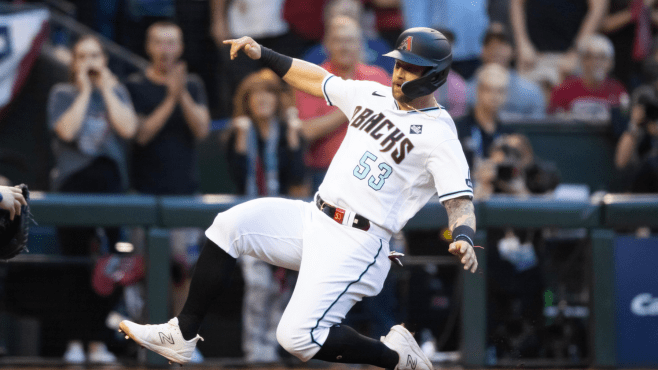 LSU will open the Brian Kelly era with a defacto home game, traveling 81 miles from Tiger Stadium to the Caesars Superdome for the Allstate Louisiana Kickoff against Florida State. Mike Norvell and the Seminoles already have a game under their belt, but their first game won't compare to the challenge they'll face against the Bayou Bengals.
Last Season
2021 was an improvement over 2020, but still a down year for Florida State. After going 5-7, they will look to rebound in a big way. Mike Norvell's job is almost certainly on the line in 2022, and he knows he needs to produce a winner.
Offense
Jordan Travis is back at quarterback for the 'Noles, as the dual-threat player produced both on the ground and through the air last year. Travis completed 63% of his passes for 1539 yards, 15 touchdowns, and only six interceptions while adding 530 yards and seven touchdowns on the ground. He went 11-15 for 207 last week in their opener.
For skill players, Lawrence Toafili, Trey Benson, and Treshaun Ward were the big 3 in Week 0 vs Dusquene, combining for 333 yards and four touchdowns between them. Mycah Pittman and Johnny Wilson were two receivers that showed up in big moments for the Seminoles, and Kentron Poitier had a big game as well, catching four passes for 84 yards.
The offensive line returns four of the eight starters for Florida State's offense, with 101 career FBS starts among them. However, this group has given up 149 sacks in the last four seasons, so Mike Norvell and his staff will definitely be looking to shore that up this season.
Defense
Defensively, the Seminoles have a lot to replace with the departure of Jermaine Johnson, who racked up 70 tackles and 12 sacks last season. However, your leading tackler in Jammie Robinson is back after 85 tackles and four interceptions in 2021, which should offer defensive coordinator Adam Fuller some comfort.
At linebacker, Kalen DeLoach returns to lead the group with UCF transfer Tatum Bethune offering playing experience as well. Steven Dix and DJ Lundy will offer experience and depth to this group as well, with 8 starters returning from a defense that gave up 26.5 points per game last season.
Florida State's secondary brings a good chunk of its experience and production back, with three starters back from a year ago. Omarion Cooper and Jammie Robinson will be two of the key players to watch in this group, with Robinson racking up four tackles against Duquesne last week.
Overall
Florida State will look to take a step forward this year, and I think they have the team to do it. Their matchup this weekend with the Tigers will say a lot about the season they will have in 2022, but ultimately I don't believe they do enough to save Mike Norvell's job.