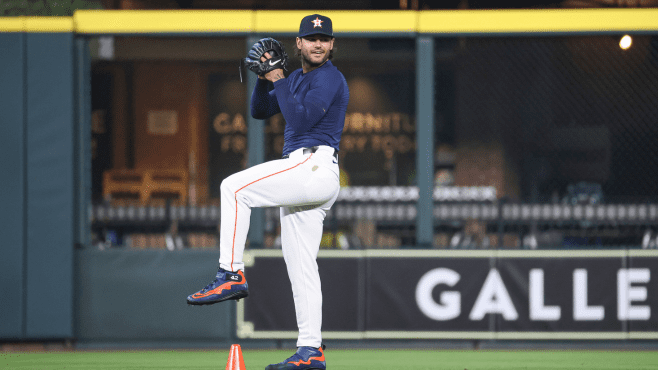 The Houston Astros announced Wednesday that the entire broadcasting team will return for the 2023 season.
Geoff Blum, Todd Kalas, and Julia Morales will return as the trio for television broadcasts on AT&T Sportsnet. This will be the seventh season as the Astros' play-by-play voice for Kalas and his 31st overall while Blum will handle color duties for the 11th season with the Astros. Morales returns to the dugout for her 11th season on the broadcast as well.
The radio team of Robert Ford and Steve Sparks, which you can hear on The Game, will return for their 11th season on the call. In their previous 10 years, Ford and Sparks have called seven postseasons with six ALCS and four World Series appearances. They lead the Majors for the most postseason games called with 86.
For Spanish listeners, the team of Francisco Romero and Alex Trevino are back for the 2023 season as one of the longest-tenured broadcast duos in the MLB. Together since 2008, Romero and Trevino have also called 86 postseason games since 2017.
"We are extremely excited to have our entire broadcast team back for next season," Anita Sehgal, Astros Senior Vice President, Marketing and Communications, said. "The connection they have built with our fans and community over the past several years is truly unique and special. We expect another exciting season of Astros baseball in 2023 and are thrilled that our outstanding broadcast team will be back to call the action." 
Matt Boltz will return for his ninth season in Houston as radio broadcast engineer, his 23rd overall season in Major League Baseball. You can catch Astros broadcasts on 103.7 Lafayette and 104.1 Lake Charles.