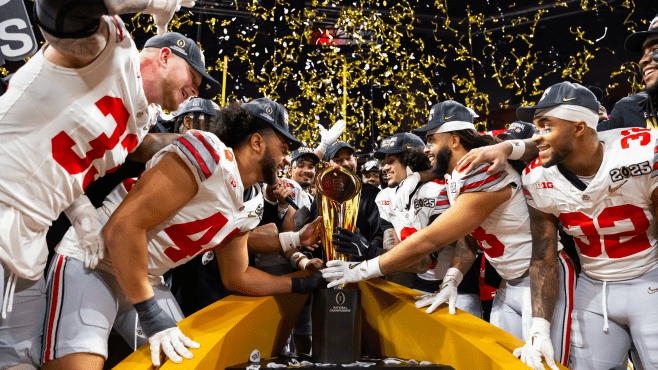 HOUSTON — The Houston Astros signed right-handed pitcher Cristian Javier to a five-year contract extension, the team's General Manager Dana Brown announced on Friday. The new deal will run through the 2027 season.
"Cristian is an outstanding pitcher, so we are really excited about signing him to a long-term deal," Brown said. "As a core piece of our rotation, we felt that he is the perfect candidate for this type of deal. This is in line with our vision to try to lock players up to sustain our success both now and in the future."
The 25-year-old was a key figure in the Astros run to a World Series championship. In his 148.2 innings of work in the 2022 regular season, Javier tallied 194 strikeouts while allowing just 89 hits. His .170 opponents batting average and 11.74 strikeouts-per-9.0 innings pitched ratio ranked first and second in the Majors, respectively, among pitchers with 140.0 or more innings pitched. He also posted a career-low 2.54 ERA.
Javier's regular season highlight came on June 25 at Yankee Stadium when he hurled the first 7.0 innings of a combined no-hitter vs. the Yankees. In that historic 3-0 victory, Javier allowed just one walk while tallying 13 strikeouts.
In the postseason, Javier was even more dominant as he was 2-0 in three appearances (two starts) with an 0.71 ERA (1ER/21.2IP) while posting a minuscule .051 opponents batting average. In his 12.2 postseason innings overall, he allowed just two hits with 16 strikeouts. In Game 4 of the World Series in Philadelphia, Javier again was a part of a no-hitter.
Since his MLB debut in 2020, Javier has been one of the most effective pitchers in the Majors. Over the last three seasons (2020-22), in 78 appearances (44 starts), Javier is 20-12 with a 3.05 ERA (103ER/304.1IP) and 378 strikeouts. In that span, his .178 opponents average is the lowest in all of baseball among pitchers with 300+ innings pitched.
Javier was originally signed by the Astros as a non-drafted free agent on March 19, 2015.