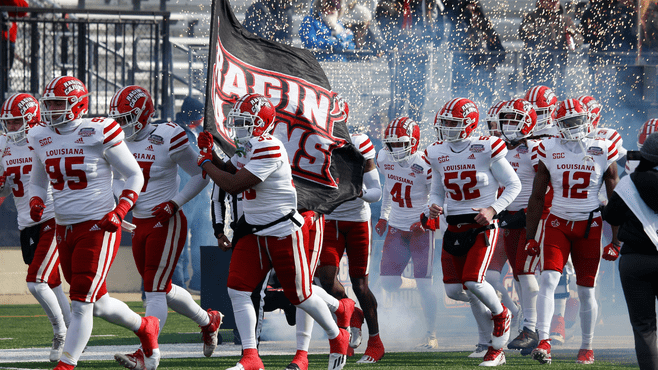 "I'm proud of this group tonight"
That was the main message from Louisiana head coach Michael Desormeaux following the Cajuns' 23-16 loss to the Houston Cougars in the 2022 Radiance Technologies Independence Bowl at Independence Stadium in Shreveport.
Louisiana jumped out to a 13-0 lead halfway through the second quarter before Houston finally got on the board. Kenneth Almendares hit his third field goal of the half as time expired to take a 16-6 advantage into the locker room. However, the Cougars made defensive adjustments, held Louisiana scoreless, forced three Cajun turnovers, and scored a last-second touchdown to win the game 23-16.
"it's a tough way to lose it, you know, when it comes down to the end like that" Desormeaux said following the loss. "You know, we went out there and you know, call it what it is, we were down a couple guys and this group just said, it doesn't matter. It's the next guy up and we're gonna go out there and we're gonna fight, we're gonna play. And they did that. And we had a chance to win in the end, you know, make a couple mistakes down there and critical situations, and it costs you a win. But I've never been more proud of this group than I am right here."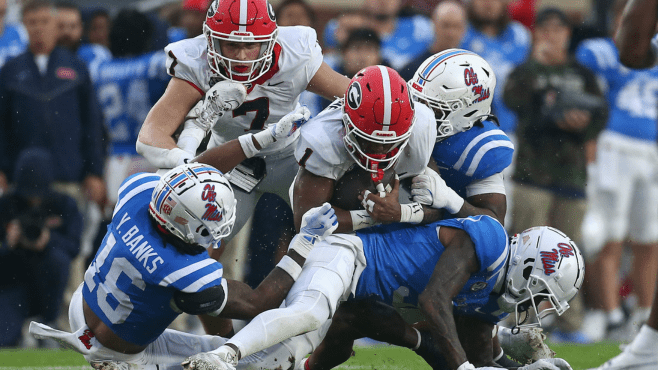 With the bowl loss, Louisiana finishes 2022 with a record of 6-7 in the first year under Michael Desormeaux. Coaching changes always mean transition and adjustment, but the season didn't meet the goals of what this team wanted to accomplish. Plenty of ups and downs, four games where the Cajuns gave up a ten-point lead, and a constantly changing quarterback situation were just some of the issues leading to the final result.
However, every bad situation has a bright side.
Louisiana needed younger guys to step up in this game, and they did. Errol Rogers Jr had a big game in place of Michael Jefferson and true freshman quarterback Zeon Chriss had to step in late in the game when Chandler Fields went down with an injury. Lance Legendre also had a big game, being the leading receiver for the Cajuns still early in his transition from quarterback to wide receiver.
Louisianna will now look to take their young pieces along with their 2023 recruiting class to prepare for the next campaign. With players like Andre Jones, Bralen Trahan, Chris Smith, and more preparing for the NFL Draft, the Cajuns will have gaps in the depth chart going into the spring, making for plenty of stiff competition in spring camp.