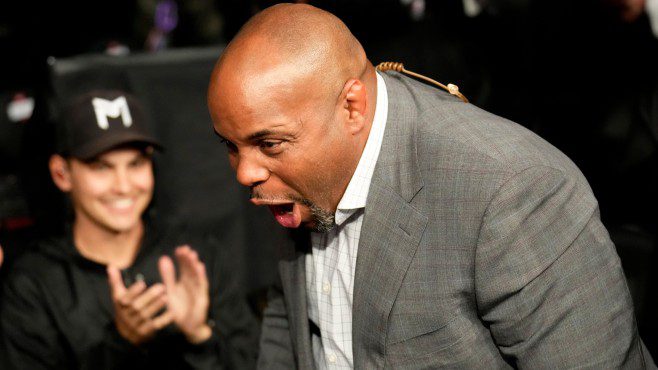 There was never a doubt that Daniel Cormier was going to be headed to the UFC Hall of Fame even before he hung up his gloves.
It was only a matter of time and the UFC made it official that the Lafayette native is going to be inducted with the class of 2022.
Cormier entered the world of mixed martial arts following his accomplished amateur wrestling career where he qualified for the 2008 Olympics before withdrawing from the competition due to kidney failure. Prior to joining the UFC, Cormier made waves in Strikeforce, winning the Heavyweight Grand Prix in 2012 after beating Josh Barnett.
"Daniel Cormier is one of the most badass competitors of all time," UFC president Dana White said in a press release. "DC faced the greatest athletes in the world on every level of wrestling and MMA. He is also the ultimate professional. As an active fighter, he always took time for the media, which led him to become one of the best TV analysts in all of sports. DC is one of the greatest ambassadors UFC has ever had, and it's going to be an honor to induct him into the UFC Hall of Fame this summer."
When Cormier joined the UFC after Strikeforce was bought up by Zuffa, he moved down to light-heavyweight and began one of the legendary rivalries in MMA with Jon Jones and eventually would become a two division champion after an impressive knockout victory over Stipe Miocic.