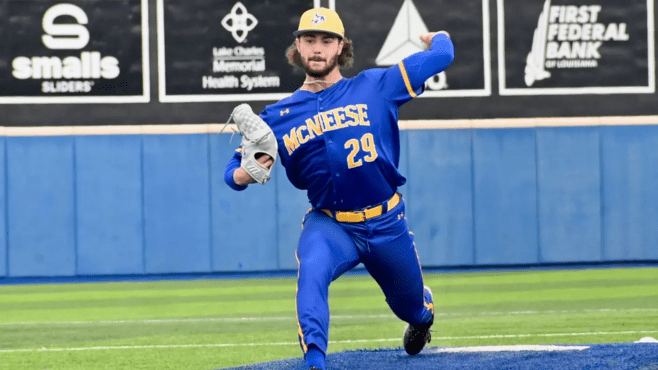 LSU opened SEC play tonight at Tiger Stadium, hosting Mike Leach and the high-powered Air Raid of Mississippi State. It was a sloppy game from both sides, but the second half proved to belong to the Tigers as they defeat Mississippi a State 31-16.
HOW IT HAPPENED:
LSU had the ball to begin the game, but penalties and self-inflicted errors stalled the drive. Mississippi State would follow up with a fourth down conversion and capped the drive with a 37-yard touchdown run by Jo'Quavious Marks. The extra point would fail and the Bulldogs took an early 6-0 lead.
LSU continued to struggle with the offense, as Jayden Daniels only went 5-9 for 36 yards through the first 28 minutes of the game. At the 2:14 mark of the second, Will Rogers found Rara Thomas on a back-shoulder lob to make it a two-possession lead for the Bulldogs two minutes before the half.
The Tigers ran the two-minute offense very efficiently, marching 75 yards on seven plays in 90 seconds. Daniels would find Jaray Jenkins on a slant route and scored from eight yards out to make it 13-7 in the waning moments of the first half.
In the third quarter, Mississippi State drove down the field, but Harold Perkins and Bj Ojulari came up big to force a Bulldogs field goal to make it 16-10 at the 6:31 mark of the quarter.
Mississippi State muffed a punt late in the quarter and set LSU up inside the red zone with a chance to take the lead. LSU opened the fourth quarter with back-to-back big runs by Jayden Daniels, including a three-yard touchdown to give the Tigers their first lead of the game.
With 6:53 left in the game, Josh Williams ran it in from seven yards to push the Tiger lead to 24-16 late in the game.
Two minutes later, Armoni Goodwin went on a 47-yard scamper to increase LSU's lead to 15 with 4:50 left.
Jay Ward would intercept Will Rogers at the 3:06 mark to all but put the game away.
BIG NUMBER: 317
Jayden Daniels accounted for 317 yards of LSU's offense, throwing for 210 and rushing for 107.
PLAYER OF THE GAME: Jay Ward/Malik Nabers
Nabers had six catches for 76 yards on the night, including a few big catches down the back stretch. Ward, meanwhile, came up with the game-sealing interception and finished with 11 tackles to lead the Tigers.
UP NEXT: LSU (2-1) will host New Mexico next week at Tiger Stadium. The kickoff of that game is scheduled for 6:30 p.m. and you can hear it all on The Game with pregame at 4:30 p.m.