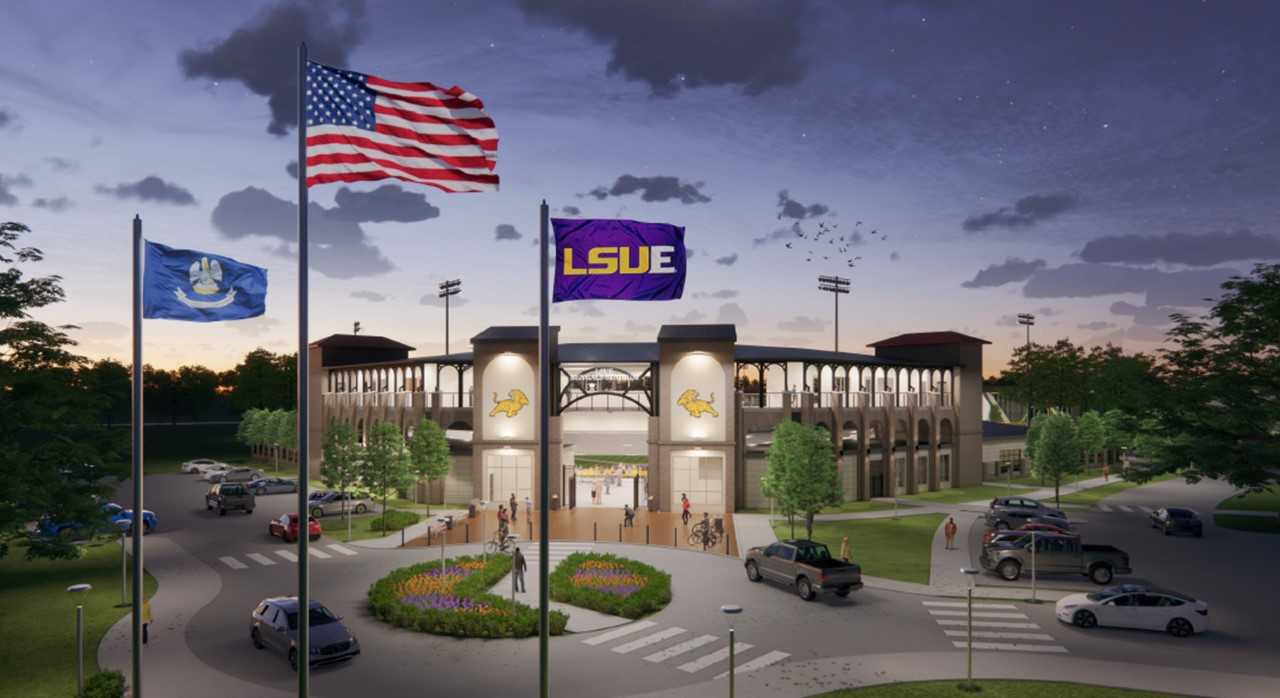 The LSUE Bengals Athletic Department has revealed via public release their plan to renovate all of their facilities. The designs were initially shown to the fans and supporters who attended the 2022 Hall of Fame Gala on Saturday, January 22nd.
The scheme calls for the athletic facilities on campus to be renovated and upgraded, which will give the university one of the premiere complexes in junior college athletics.
Phase 1 will be the renovation of Bengal Stadium, home of the LSUE baseball team. This will enhance the fan experience is at the top of the list of priorities as the stadium will feature an elevated grandstand with an overhead canopy, chairback seats, private viewing suites, concession areas and a retail shop.
Bengal Stadium will be flipped with home plate being moved to where center field is at the moment. The surface area will be covered with synthetic turf with the other team amenities including indoor batting cages, space for the coach's office, a team clubhouse, facilities for the umpires and meeting rooms.
Phase two will the focused on Lady Bengal Field as the project will call for similar aesthetics to the baseball stadium. Some of the highlights of the overhaul are grandstand seating, private viewing suites, coach's offices, indoor batting cages and locker rooms.
Phase three will be a brand-new performance center and will be located where the tennis courts are currently. The new facility will house a 15,000 square foot indoor practice area, athletic training and weight rooms and an office space for the athletic department.
Phase four calls for permanent seating and a field house for Men's and Women's Soccer. Phase five will have the addition to the eastern side of the HPRE Center that will house private viewing suites, office space and new locker rooms for the Bengal basketball teams.