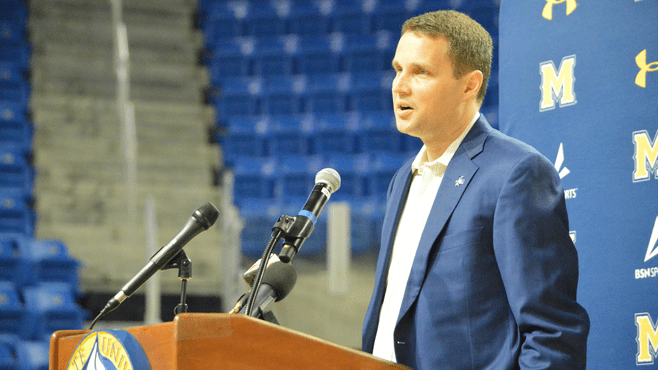 LAKE CHARLES – McNeese first-year men's basketball coach Will Wade has added three more players to his first signing class.
Wade announced this week that the Cowboys had added a pair of transfers and one high school player to the roster in forward Antavion Collum and guards Nasir Mann and T'Johnn Brown to the signing class.
The 6-foot-8 Collum is a transfer from Cal State Bakersfield, the 6-foot-4 Mann is a transfer from Santa Fe College and the 5-foot-11 Brown is a true freshman from Kimball High School in Dallas.
Collum averaged 13 points and 5.1 rebounds for the Roadrunners, starting 31 of 33 games. He connected on 44 percent from the field and 77 percent at the free throw line last season for Bakersfield, a member of the Big West Conference.
Mann averaged 14.4 points and 6.5 rebounds last season at Santa Fe College which is located in Alachua County, Florida. He started in 25 of 27 games played last season and recorded double-figures in eight games.
Brown was a three-star recruit after average 18.3 points per game as a senior and scored over 2,000 points in his high school career.
The trio of players bring the total number of Wade's first class to nine joining forward CJ Felder (Florida), guard Javohn Garcia (College of Sequoias), guard Zach Harvey (UCSB), guard DJ Richards (UTSA), guard Mike Saunders (Utah), and guard Shahada Wells (TCU).