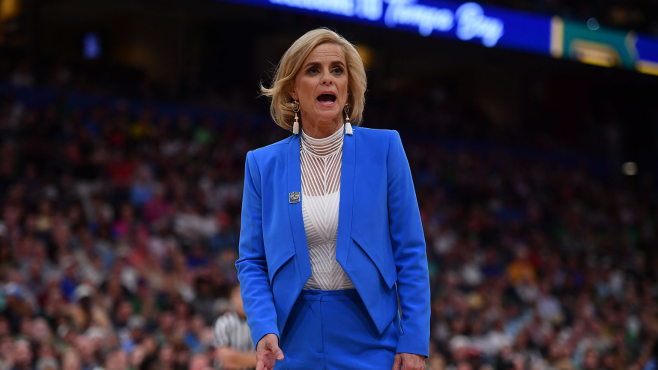 Kim Mulkey has done a lot of big things since arriving in Baton Rouge.
Arguably the biggest moment came this morning, as Mikaylah Williams, the #1 girls' basketball player in the country, committed to LSU, according to multiple outlets.
Williams is a 6'1″ guard from Parkway High School in Bossier City, Louisiana. She also had offers from Duke, Ole Miss, Baylor, and Texas A&M.
In her senior season at parkway, she averaged 23 points per game, 8 rebounds per game, 3.7 assists per game, and 2.2 steals a game, leading Parkway to a 33-2 record and the Class 5A state championship game. She also dominated in the classroom, maintaining a perfect 4.0 grade point average.
On top of those accolades, Williams also won a gold medal at the U18 3v3 World Cup last summer in Hungary.
Williams will pair nicely with Angel Reese, the top transfer prospect in college basketball, who Mulkey signed in April.