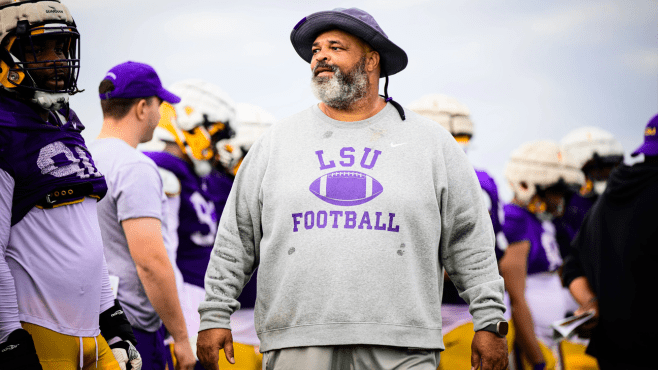 Jay Ward and Bj Ojulari were explosive for the LSU Tigers Saturday night in their win over Mississippi State, and both were honored by the SEC for their efforts.
Ward was named SEC Defensive Player of the Week for his team-high 11 tackles and a game-sealing interception late in the fourth quarter. This is Ward's first time receiving an SEC honor.
Ojulari was named SEC Defensive Lineman of the Week for the third time in his career. Ojulari had one and a half sacks and four tackles. Ward and Ojulari led an LSU defense that held Mississippi State to 3-14 on third down and stopped the Bulldogs three times on fourth down.
Will Rogers, arguably the best quarterback in the SEC, was held to season lows by the Tigers Saturday night, throwing for 214 yards and only one touchdown. LSU also sacked Rogers four times in the game.
The second half was owned by LSU, giving up only 86 yards of offense and outscoring Mississippi State 24-3 and 21-0 in the fourth quarter.
LSU (2-1) will return to Tiger Stadium Saturday to host New Mexico in a non-conference matchup. The kickoff is set for 6:30 p.m. with pregame at 4:30 p.m. and can be heard on The Game.