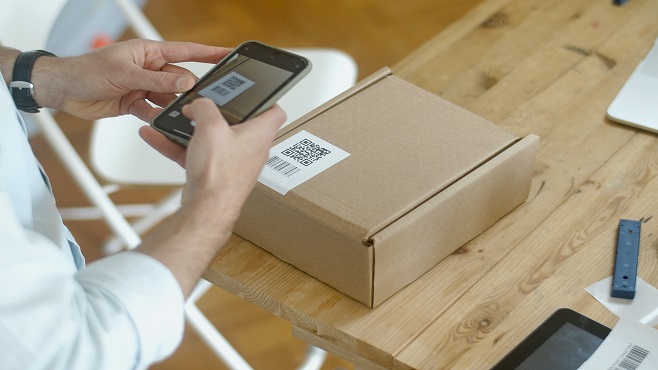 The Better Business Bureau serving Acadiana is warning of a new scam targeting the Acadiana area. This scam involves fraudulent QR codes. A QR code is used by companies to connect customers to apps, websites, packages and menus. The consumer will usually use their phone to scan the code and the code links the phone to a site. But be careful, the BBB has been getting reports of scammers using QR codes to connect victims to malicious links.
The scam will start with a message either through email, social media, text, or flyer that will contain a QR code. The message will instruct the victim to scam the code. Victims are then connected to a phishing site that will trick the user into entering personal information and or login credentials allowing the scammer to steal this information. Sometimes the con artist will use the QR codes to launch payment apps in order to steal money.
Always double check sources before clicking or scanning anything. Make sure the QR codes come from a trustworthy source. One report detailed a victim who received a fake student loan letter with a QR code that appeared to connect to a government website, but instead linked up with a fraudulent site.
The BBB reports that cryptocurrency scams often use QR codes. So be wary when linking up with Bitcoin addresses.
According to the BBB, here are ways to protect yourself:
If someone you know sends you a QR code, contact that person directly and verbally speak to them to make sure they sent you the code before scanning it. Hackers will often break into accounts and send fraudulent codes.
Never click links from strangers. Con artists will promise prizes or investment opportunities.
Verify the source. Double check the source, even if it appears legitimate. If the correspondence appears to come from a government agency, call or visit their official website to confirm.
Be wary of short links. If a URL-shortened link appears when you scan a QR code, it is difficult to determine where the link is sending you and it could be a disguised malicious URL.
Watch out for advertising materials that may have been changed. Con artists will alter ads of legitimate business by inserting a QR code to trick customers.
Install a QR scanner with added security. There are apps that contain antivirus software to help identity fraudulent links.
 
To learn more about protecting your information online, read the BBB's tips on data privacy and cyber security.
If you discover a business or offer that sounds like an illegal scheme or fraud, report it to the Better Business Bureau.
"Look for the Seal" and Start with Trust®. BBB Serving Acadiana works for a trustworthy marketplace by maintaining standards for truthful advertising, investigating and exposing fraud against consumers and businesses.
Please contact Better Business Bureau at bbb.org or (337) 981-3497 24 hours a day for information on businesses throughout North America.
BBB Serving Acadiana services the parishes of Acadia, Evangeline, Iberia, Lafayette, St. Martin, St. Landry and Vermilion.
SOURCE: BBB